2015.11.09 (Mon)
This place also known as Gwanghwamun Plaza.
It's a public open space and it was opened on 1st August 2009, it was part of the City's plans for environmentally friendly renovation project such as Cheongyecheon Stream and Seoul Plaza.
It is also one of the historical significant as the location of royal administrative buildings.

There is one special activity that is available nearby here, it's an outdoor free Hanbok fitting!
It's outdoor but it's really fun, you just need to provide your passport and some of your details and you are able to try on various types of Hanbok costume.
It just nearby Gwanghwamun Station Exit 02. When you come out from Exit 02, you will see a little shop on your right before you see the statue of King Sejong.

If you are going to visit this place, you basically can combine some other places of interest together and make it one day trip.
This I shall provide more information in next few entries. Each place of interest under one entry. :)

GWANGHWAMUN SQUARE AKA GWANGHWAMUN PLAZA
Opening Date : 01 August 2009
Operating Hours : 24/7 (Open all year around)
Address : Sejong-Ro, Jongno-Gu, Seoul
Directions : [Subway] Gwanghwamun Station (Seoul Subway Line 5), Exit 2 OR 4

Above direction is the one I recommended if you would like to start your day tour from Gwanghwamun Square.
When you see the statue of King Sejong, please turn your body to the back and you will see Statue of Admiral Yi Sun Shin. He was one of Korea's greatest military leaders.
If you come out from Exit 04, I think you will be seeing Statue of Admital Yi Sun Shin follow by statue of King Sejong.



That's the shop that I mentioned earlier. You can try on hanbok costume there and it's FOC.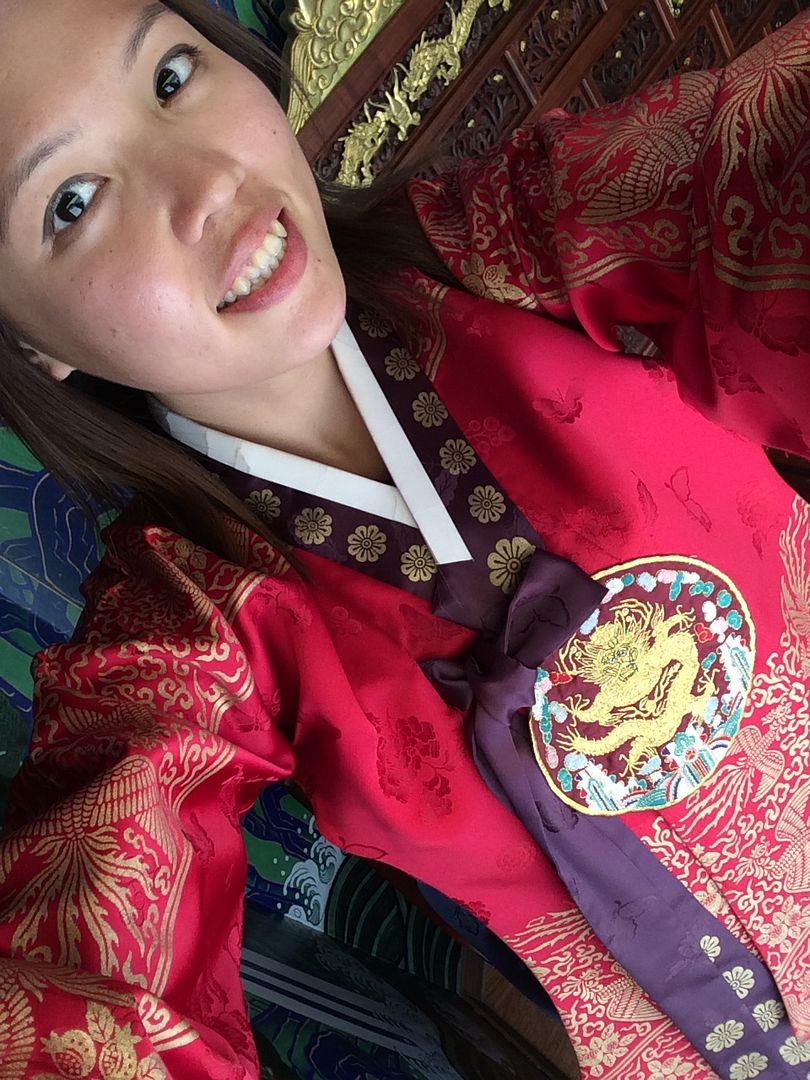 Me.



This is the statue of King Sejong. During his reign, he consolidated the basis for ruling the Joseon Dynasty by incorporating Confucian philosophy of politics. Furthermore, he led the nation's great strides in agriculture, literature, science and technology.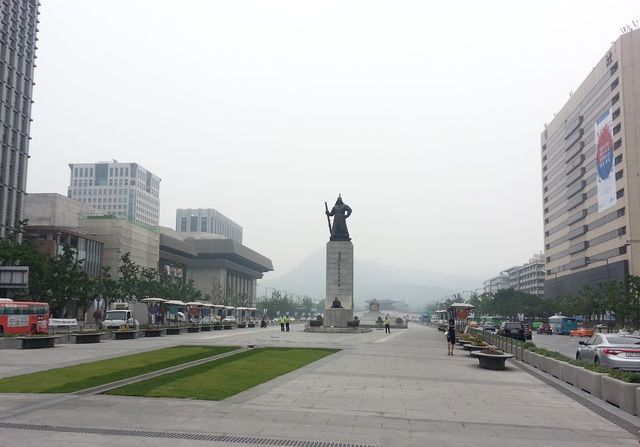 Statue of Admiral Yi Sun Shin. He was one of Korea's greatest military leaders.

tag : Korea Seoul BudgetTravel Gwanghwamun