2013.04.23 (Tue)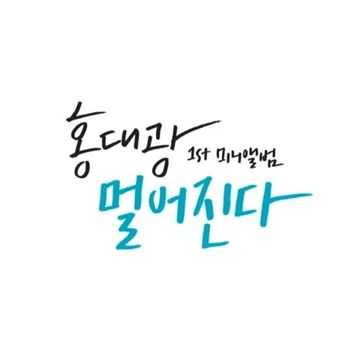 아티스트 : 홍대광 (Hong Dae Kwang)
앨범정보 : EP, Studio
타이틀곡 : 멀어진다
장르/스타일 : 가요 > 발라드
발매정보 : 2013.04.19

Tracklist :
01.Intro
02. 그냥 니가 좋아
03. 웃으며 안녕
04. 난 말야
05. 굿바이(Feat. 소유)
06. 멀어진다
07. Outro
08. 고백


After my trip in South Korea, I was so addicted to Younha and Akdong Musician.
And I have no choice need to stick back to work again.
Today is the first night which I switch on my computer and look for some new music!
I didn't forget, I really didn't forget that he is actually came out with a new EP on 19 April 2013.
It just that I was not in the country and I don't want to bring my laptop along.
After back to Malaysia, I start my busy life again.
That's the reason why I delayed till now.
Back to the topic, let me introduce you, Mr Hong Dae Kwang.
He looks like a South Korean and he is a South Korea. (Duh)
He can sing super well, and he used to perform on the road to earn more money.
He joined a Korean TV Program contest, KPOP Star 4.
He got to TOP 11 but he is not the winner.
But still, he released an EP. (Which I love it a lot a lot)
It's a nice EP, cause most but not all are ballad songs.
Ballad songs are always my favorite.
Support Him ya!!!