2013.04.08 (Mon)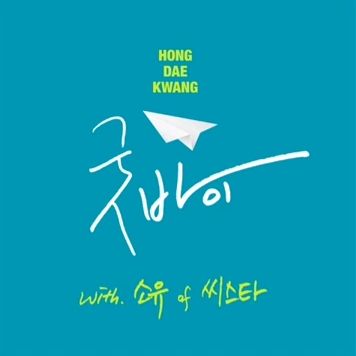 아티스트 : 홍대광 (Hong Dae Kwang)
앨범정보 : EP, Studio
타이틀곡 : 굿바이(Feat. 소유)
장르/스타일 : 가요 > 발라드
발매정보 : 2013.04.05

Track List :
01. Intro
02. 그냥 니가 좋아
03. 웃으며 안녕
04. 난 말야
05. 굿바이(Feat. 소유)
06. 멀어진다
07. Outro
08. 고백
**Only one song is released at this moment, other are on pending, shall update again if i got time!!**

So happy to know that he is debuted with his first EP.
His entertainment company is so bad, as they only released one song at this moment and for the full EP has to wait till 19 April 2013.
I wish other songs are nice too.
To me, this song is so so, cause normally his voice can reach a very high pitch.
Watched too much of his live performance.
Just for your information, he was one of the candidate from SUPER STAR K 4.
Please support him can can't wait for his next live performance.