2013.01.30 (Wed)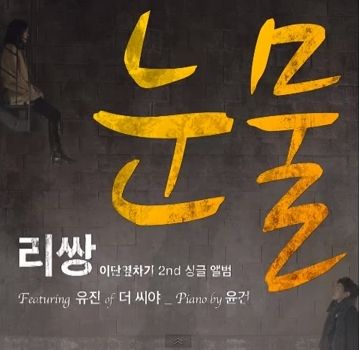 아티스트 : 리쌍 (Lee Ssang)
앨범정보 : 싱글, Studio
타이틀곡 : 눈물(Feat. 성유진)
장르/스타일 : 가요 > 힙합
발매정보 : 2013.01.25

Track List :
01. 눈물(Feat. 성유진)
02. 눈물 (Inst.)

Local Korean know Leessang because of Leessang.
Most but not all of the Kpop fans know Leessang because of running man, do you agree?
How do I know Leessang, hmm..can I keep it as a secret.
I'm seldom watch running man. I know it's an awesome variety show tho.
Although they seldom have function overseas, they are famous in their own country, they are just like psy, big bang, 2ne1, they can easily make the audience stands and scream for their swag performance.

Click here : 리쌍 (Lee Ssang) - 이단옆차기 프로젝트 Vol.02


you know both of them, don't you?